Packaging And Labeling
A quick summary of Packaging And Labeling (Last Updated 05/24/19)
Packaging and Labeling
The Oregon Liquor and Cannabis Commission (OLCC) evaluates and approves medical and recreational marijuana and hemp packages and labels to ensure all packages and labels meet all of the rule requirements.
Oregon Administrative Rules OAR 845-025-7000 to 845-025-7190 cover Packaging and Labeling.
For additional information, the OLCC Packaging and Labeling website has many tools and guides to help navigate the process or you can reach out to the team at our main headquarters in Milwaukie. The group recently held a training seminar called Packaging and Labeling - the Path to OLCC Approval containing additional process information.
Email: marijuana.packaging@oregon.gov
Main number: (503) 872-5459
Toll Free Number: 1-800-452-6522
Please note that the packaging and labeling rules and Metrc item names are not necessary tied. For example, while the packaging and labeling rules prohibit labels from being attractive to minors, including strain names (Grape Ape, Girl Scout Cookies, Fruity Pebbles, etc.), there is no such restriction on naming items in Metrc.
Package and label picture requests - Metrc Proactive Reviews
Retail licensees selected as part of our random Metrc Data Reviews are asked to submit packaging and label photos as part of the process. This is done to confirm the accuracy and compliance of product labeling information, and should be completed as follows:
In Metrc, look up the Package number that was provided in the letter you received from OLCC to determine which physical product is needed.
Take digital photos of the item (you may use your phone or other camera).
Reply directly to the review email you received and attach the photos as individual files. If you cannot reply directly, send the pictures under one email to: marijuana.cts@oregon.gov.
The photos should clearly and legibly display all information that is on the label subject to OAR 845-025-7000 to 845-025-7190. Due to state e-mail security protocols, photos cannot be directly copied and pasted into the e-mail body and, if done, will likely end up in the e-mail being rejected by our server. Additionally, compressed (zip) files and links to outside cloud storage (i.e. Google Docs, Dropbox, etc.) are not allowed by our server.
UID on Labels
UID Number
The UID number on the label should be the number associated with the product at the time the marijuana item was packaged and labeled for ultimate sale to a consumer, patient, or designated primary caregiver.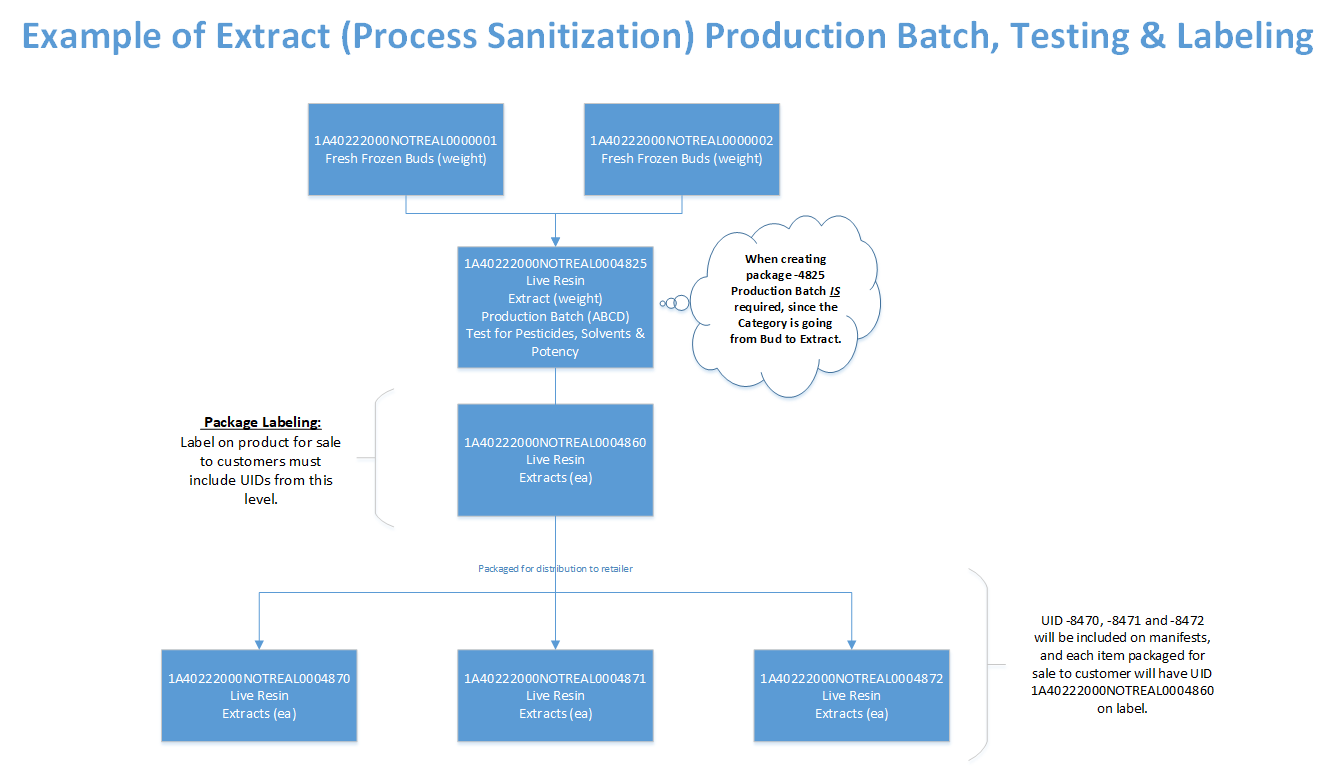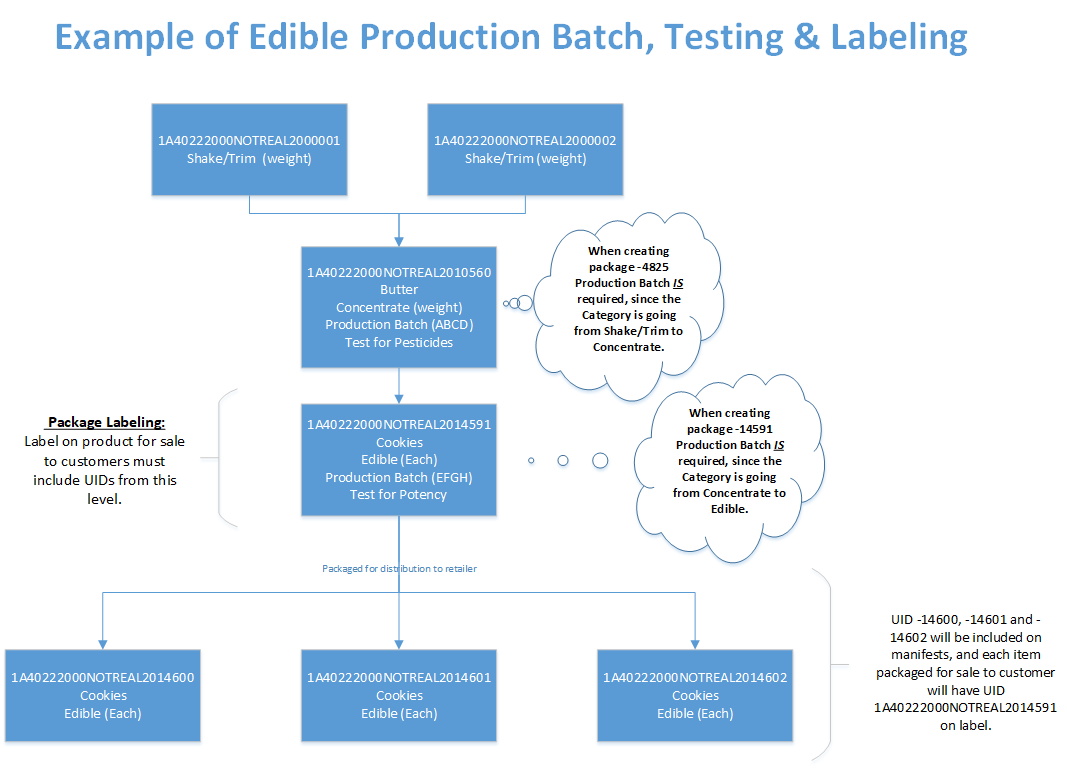 Wiki Feedback
If you encounter a technical problem or just want to provide general comments regarding your visit to the Oregon Metrc Wiki, we welcome your Feedback.